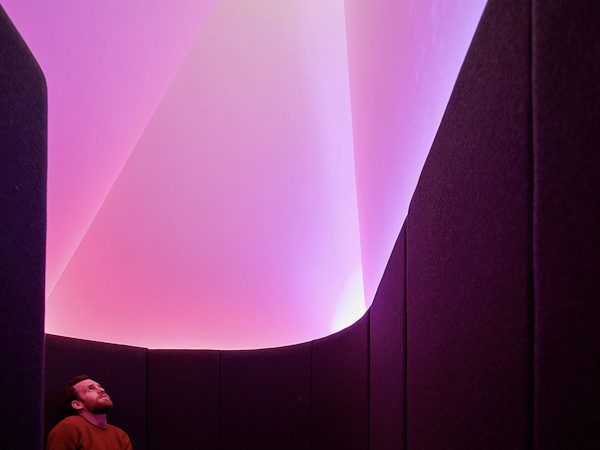 To mark World Mental Health Day on Sunday 10th October, the Nolii team have been exploring the link between colour, health and how it's consciously used in design to evoke specific feelings. Read on to see some of our favourite examples of how colour psychology has been used to do good...
1. Mental Health Unit at Royal Hospital for Children and Young People, Edinburgh.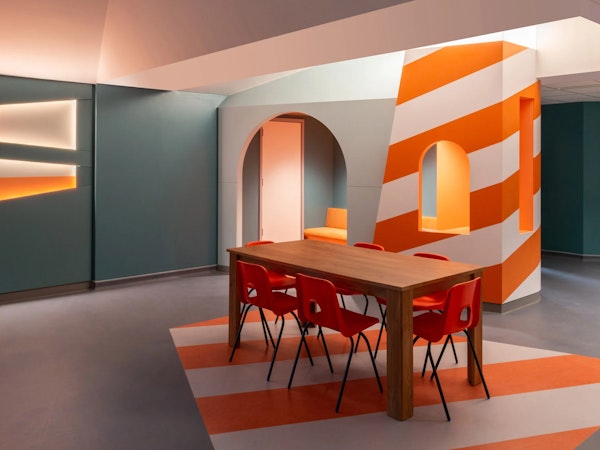 Designed to be a safe space that isn't a hospital or a home, Edinburgh mental health unit embarked on reshaping their space through use of colour and design. Inspired by conversations with patients, parents and staff members, the colours from the seaside were associated as a fond environment to aid mental health. The choice of orange and soft blues provoke uplifting, positive and calming emotions.
2. Tias Women's Clinic, Los Angeles.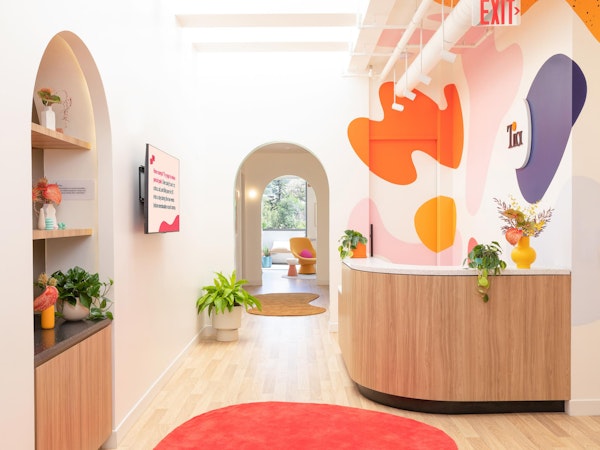 Healthcare startup Tia lent into colour to create a space which is designed to be inspiring, welcoming and supportive. The use of playful and bold pops of colour look to reduce the sterile norm for medical spaces.
3. Meditation Chambers, Google HQ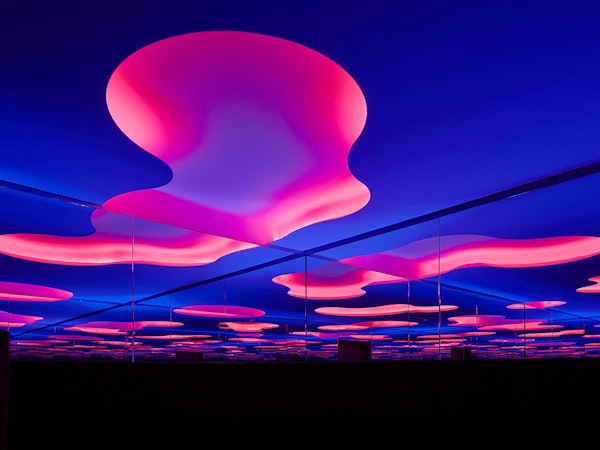 The meditation chambers in Google HQ use colour, light and noise stimuli to provide an immersive journey away from the hustle of the office. The first of 5 rooms (pictured) utilise deep purples, blues and soft shapes to create a calming and intriguing environment.
Did you know purple and pinks are classified as colours humans are naturally intrigued by because they rarely occur naturally!
4. Claude Bernard Primary School & Nursery, Paris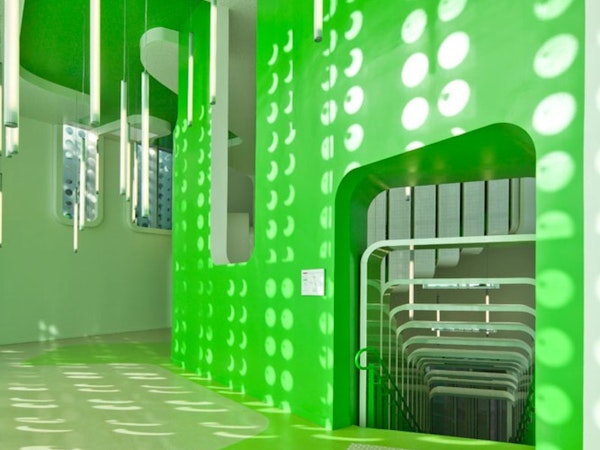 Colour is embraced throughout the design of the Claude Bernard School, from a palette of striking orange, red and peach tones. But it's the green corridors which really stand out for us. The colour psychology around green is linked to the calming effect of nature, alongside connotations of motivation and optimism; perfect for students rushing to their next class!
5. Maternity Ward, Chelsea and Westminster Hospital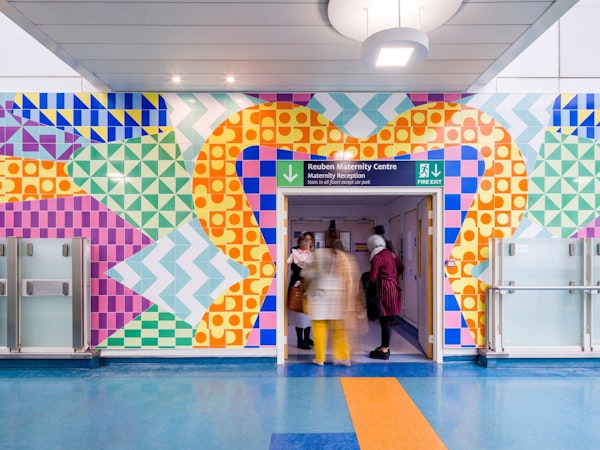 Artist Adam Nathaniel Furman looked to the burst of new life and colour found in Spring to inspire his mural designs within the hospital maternity ward. Furman chose to utilise contrasting shades in his design, such as blue and orange, or green and purple, to create a sense of excitement, energy and positivity.