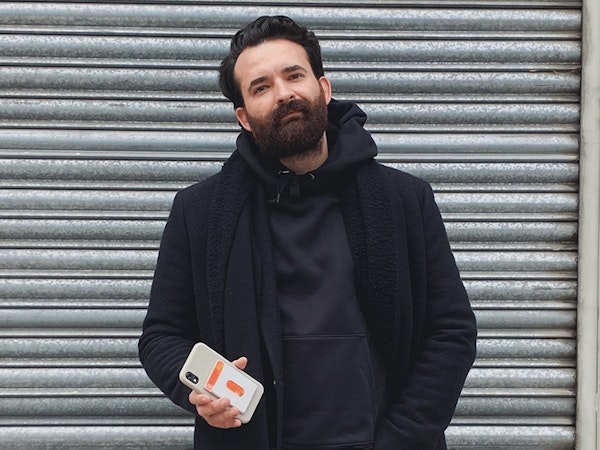 Tell us a little bit about yourself and what you do for a living?
I'm an original Londoner, born in south east London, currently living in Hackney with my partner and our 7-year-old French Bulldog Buster.
I'm a PR Publicist as my main bread and butter, which I started in my early to mid 30s. I previously worked in schools as a careers adviser, I'm now 38 and in my spare time I'm a Digital Creator focusing on menswear, lifestyle and interiors.
My passions include photography, vinyl collecting – mostly pop and disco albums. Last year some rare demos I had on vinyl helped the original Sugababes with their 20th anniversary re-issue. My signed copy is my pride possession!
What do you love about London?
What's not to love about London? Its diversity is its best attribute – there's so much culture here that I tend to take it for granted when I go elsewhere.
Where do you live & what do you enjoy about living there?
Living in Hackney, I really appreciate what's on my doorstep. There's so much to do and see that's within walking distance – walking is my favourite mode of transport, as I can take my time and enjoy the sights.
There's always something new to do or somewhere opening up – also, something you've not spotted before. I recently found a cool barbers on Columbia Road (Breathe Barbers) who do the best beard trims – Debs the owner is really patient and has such a lovely vibe about her. It's definitely not the stereotypical barber experience and I get to support an independent business.
If we were to spend a day in your area, what should we check out?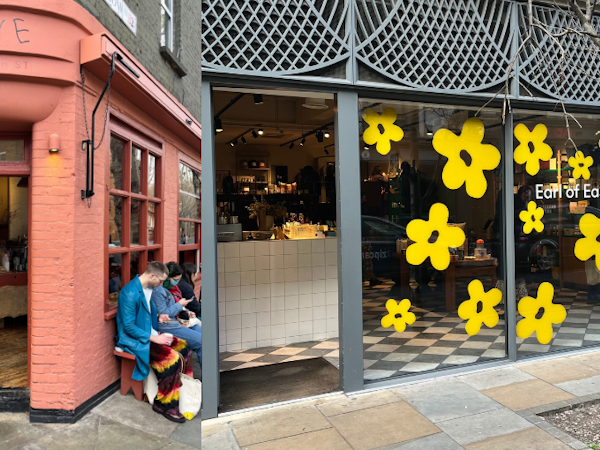 I am a creature of habit and tend to visit the same places, but my suggestions for anyone visiting for the day include:
London Fields Lido for an invigorating swim, then stroll down Broadway Market into Shoreditch – you must visit Redchurch Street, it's like a micro-climate of culture and amazing graffiti. For gorgeous candles and interiors – go to the new Earl of East store, and coffee, sandwiches and sweet treats you need to visit Jolene.
What's best for food / coffee / shopping / generally to see?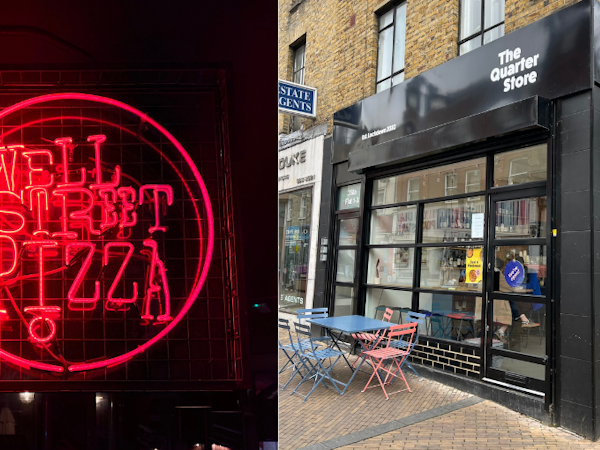 Saturday mornings usually consist of visiting Wilton Way Deli for coffee – they do the best flat white and have a good selection of pastas. The coffee is perfect treat for walking the dog in the winter months.
For shopping (food and nice bits) then The Quarter Store in Hackney Central has it all and is well stocked in pre-mixed cocktails. Strong selection of hot sauces too – my favourite condiment by far – hotter the better!
The best place for pizza is Well Street Pizza, perfect for date night or every weekend as we tend to do in our house! Almost opposite is a lovely pub called The Gun who have a nice outdoor terrace in the summer.
The best Sunday roast can be found at The Kenton – apparently Jay Z and Beyoncé are fans of it – not checked if that's true or not and don't want to, just in case it ruins the fantasy.
When you're not working what's your favourite thing to do?
The best thing to do is listen to an album on vinyl – there's something magical about listening to an entire album in the order it was intended to be listened to.
I'm getting more used to taking a long walk with my [Fuji x100t] camera and capturing shots which inspire me – usually just everyday occurrences and street shots.
I'm a real homebody so can often be found on the sofa – more than likely re-watching episodes of Seinfeld, with a drink and some food. I intend on getting back to swimming – no excuse with the lido so close by!
What Nolii products do you have & what do you like about them?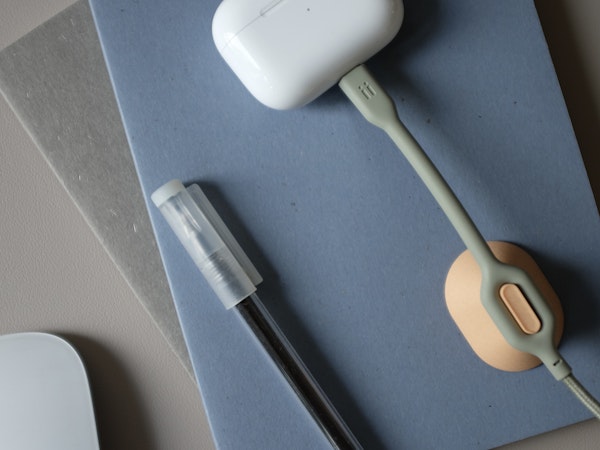 I have several products from Nolii, the Loop Cable is a new addition and very welcome at that! I have it on my nightstand and am confident the phone is charging, stays put and looks stylish. Love how I can easily pack it up and take it with me to work or when I am out and about for meetings.
Talk to us about what #TechItEasy means to you?
As somewhat of a tech-phobe and not a lover of change, I love the simplicity of Nolii products and how easy they've integrated into my life.
Massive bonus that they look good too!
Quickfire questions:
1. Favourite part of being a Londoner?
The wide variety of art and culture easily accessible to me
2. Most productive time of the day?
That time when the second coffee kicks in but before the third has had a chance
3. What could you not live without?
Hate to say it, but my phone … I should have been wholesome and said my family. Oh well, I have photos of them on my phone. lol
You can follow James Barley on Instagram: @iamjamesbarley