Tell us a little bit about yourself and what you do for a living?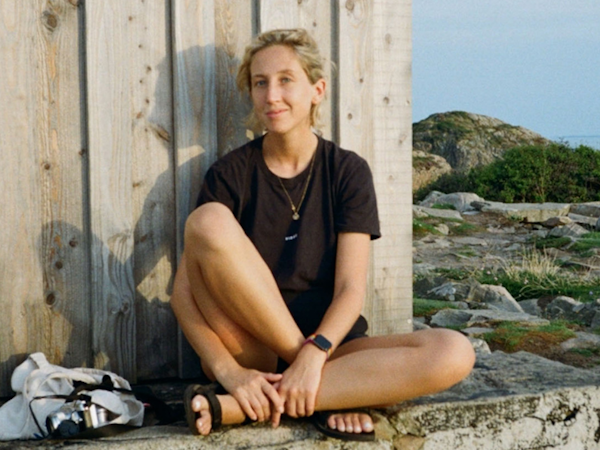 So I wear a few hats! I write a travel website, Flash Anthology, which is dedicated to sharing adventures and recommendations across the UK and beyond. It's an outlet for me to be creative, write about things I love and share my photography. I also contribute to publications such as Grazia and Conde Nast Traveller, and then my full-time gig is heading up comms for The Hoxton hotels.
What do you love about London?
I love having everything on my doorstep and the diversity that's so inherent to living in a city like London. Our eyes are opened to so many different walks of life, and I love being a part of the fabric of the city. Also, being able to walk down the street at any time to buy pretty much anything is a luxury I'll never tire of.
Where do you live & what do you enjoy about living there?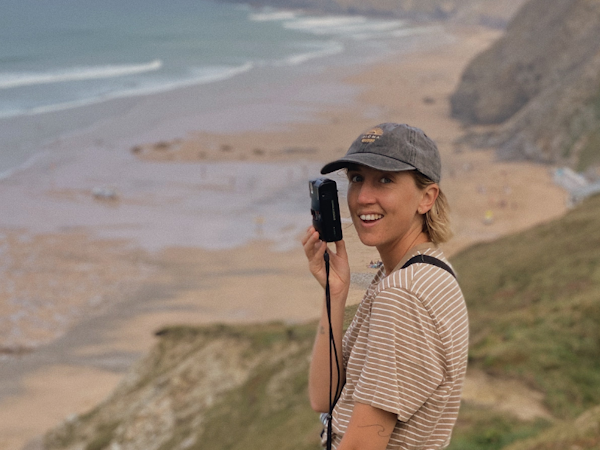 I've lived in south east London for a while, but recently moved to Forest Hill. So far, we're loving it. It's really well connected transport-wise and in walking distance of Brockley, Honor Oak and Crystal Palace so there's no shortage of great pubs, restaurants and coffee spots. We're knee-deep in a renovation (come and follow along @asouthlondonhome!) so at the moment weekends are very much about grafting. I can't wait for spring to spend more time in the garden — I'm determined to succeed in growing some veg.
If we were to spend a day in your area, what should we check out?
The Horniman Museum is definitely worth a visit — the views over London from the bandstand are amazing. We also love walking to Crystal Palace - the park is huge and there's a great market on a Sunday. Plus, so many antique shops to potter in.
What's best for food / coffee / shopping / generally to see?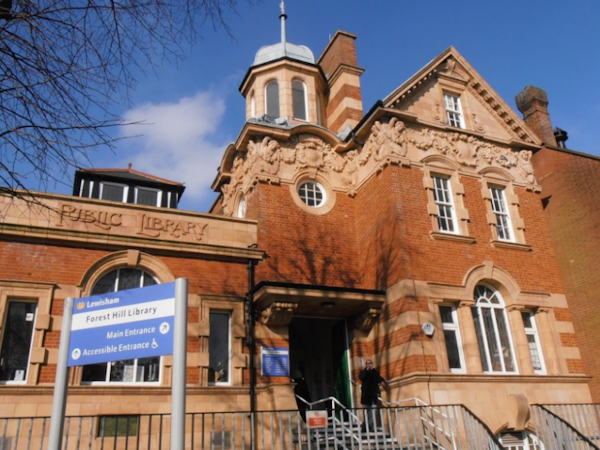 Favourites in Forest Hill are Big Cheeks Thai (the tofu green curry!), Sylvan Post (pub in an old post office), and The Pantry for stocking up on nice wines and Torres crisps. Elsewhere in south east London, I love Peckham Cellars, Larry's and Forza Wine in Peckham, Theo's Pizza and Nandine in Camberwell, Kudu in Nunhead, Crystal Palace Antiques Market, and Chatsworth Bakehouse in Anerley.
When you're not working what's your favourite thing to do?
I love to swim at the lido. I cycle on my Brompton to Charlton Lido which is my favourite — it's heated so can swim all year round and there's a nice sense of community. I also love cooking — I'm veggie and fave cookbooks are EAST by Meera Sodha, Simple by Ottolenghi and One by Anna Jones — the smoky swede carbonara is a mid-week staple in our house.
What Nolii products do you have & what do you like about them?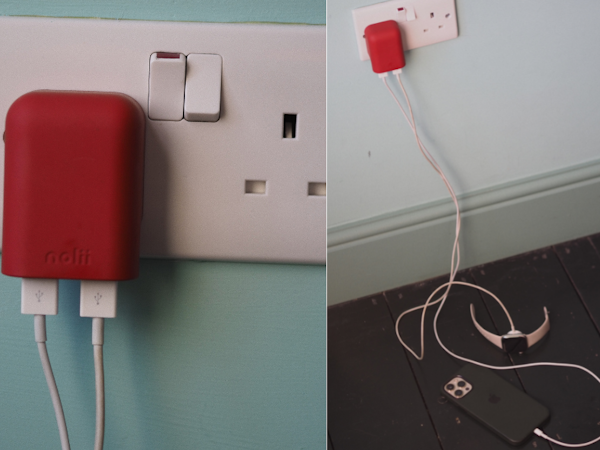 As much as I like the idea of being an analogue person, in reality I'm pretty lost without my iPhone, Apple Watch and Airpods which means I'm always at the mercy of chargers. I love the Set Battery and always throw the portable charger in my bag so I never get stranded. I've learnt my lesson way too many times and a phone without charge is literally just a useless brick! The Duo Plug is a gamechanger for anyone who travels a lot.. I travel quite a lot for work and have a habit of packing the wrong plugs for chargers and vice versa (or ambitiously think all hotels and airports will have USB chargers like we do at home). The Duo Plug makes my life much easier — I keep my watch and phone charging cables plugged into it by my bed at home, then it's just one thing to pack each time I'm away.
Talk to us about what #TechItEasy means to you?
To me, #TechItEasy is all about tech enhancing our lives. It's about using apps to streamline processes, embracing the clever syncing across devices, and eliminating frustrations. I use multiple devices daily — cameras, iPhone, watch, Macbook and Airpods are all part of my every day. I'm well and truly ingrained in the Apple ecosystem now so anything that supports the function of that makes my life easier!
Quickfire questions:
1. Favourite part of being a Londoner?
Cycling around the city in summer — nothing makes my heart sing more.
2. Most productive time of the day?
7am — before everyone else gets on their emails!
3. What could you not live without?
My camera. (And my husband)